Summer Reading
Here are some highlights from kids that participated in the Levy County Public Library System's Summer Program, whose theme was Superheroes. PAL provided important funding for summer performers and summer program supplies. Among many diverse experiences, kids learn to do science.
Capes & Tiaras brought Superheros to their program. The kids sure seemed to like Batman and Spiderman!
[click to enlarge]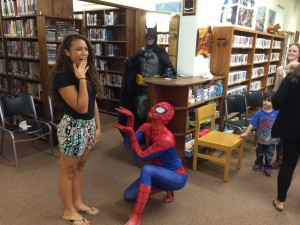 Wonder Woman signed autographs for the little ones!
[click to enlarge]

A closer look at The Batman, a crowd favorite of young and old:
[click to enlarge]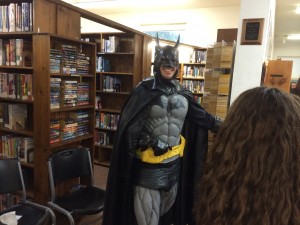 Spiderman, with what appears to be an applicant for Spiderman helper! [click to enlarge]
Capes & Tiaras' Superheroes program was a smash hit. And, um, needless to say, a good time was had by all!
Here's more information about: Levy's 2015 summer reading program.